Fashion
The Recessionista's Fashion Round-up
By
|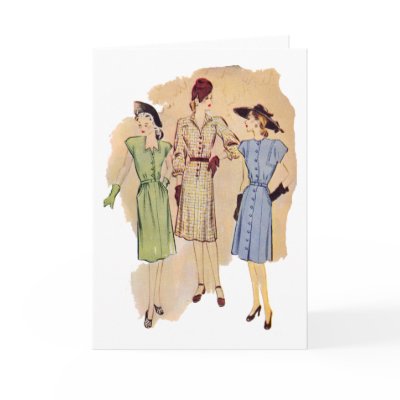 There's been so much going on this week in the world of fashion, news and sales that it's time for a round-up post on all the news I want to share.    The Recessionista Round-up spans the planet in an attempt to bring you the best for less.   Here we go!
CojoStyle Tells it All: Check out  Red Carpet fashion expert Steve Cojocaru's (Cojo) CojoStyle.com website for all the news in the world of celebrity fashion.  I had the opportunity to guest on Cojo's web show on Friday.  He shared some great fashion updates with me…and a little gossip about the Lavin for H&M collection.  Hollywood gossip says that both J. Lo and Madonna wanted to be the face of "Lanvin for H&M" and H&M said no.  I think that is very cool if its true.  After all Lanvin for H&M is about bringing designer style to everyone, not just celebrities.  I'll be interested to see if H&M sends Cojo some pieces for evaluation, as he was very high on the collection, but both of us have only seen pictures.
 Pictured: The November selection from Christian Siriano's new accessories website.
Christian Siriano Launches Accessories website: People Magazine reports that Project Runway Alumni Christian has just launched an accessories website called Send the Trend.  The site features sunglasses, jewelry, scarves and more.  You might want to give it a look, as accessories remain a great, low cost way to update your wardrobe. Christian's idea is for website visitors take a quick style quiz. After their purchase, they will receive personalized product recommendations on the first of every month.  The cost of the items is under $30.00, so it might be worth a look.
Save the Date: The OutNet's Friends and Family sale is coming up November 12th.  The OutNet is promising savings of 80% off, so you might want to check this one out on the 12th.  Remember this sale last year? It was pretty hard to get the goods, but those who got in early scored BIG savings on designer goods.  I'll be visiting the sale this year to see if I can snag some deals! The OutNet ships internationally, so many readers will be able to benefit from the savings.
The Nordstrom's Half- Yearly sale for Women & Kids has begun. Get FREE SHIPPING on online orders of $100 or more. Use promo code HOLIDAY10.
UK Designer Sale:  Website Designer Sales UK ( www.designersales.co.uk) tells me they will be offering a 90% off sale on Nov. 26 & 27.  Shop that day for special holiday savings.
Pictured: The Limited Sale is on this weekend!
The Limited Friends & Family Sale has begun:  Look for special savings this weekend at your local Limited store.  I already placed an order for items from the Jodi Arnold collection that I love. I just ordered the Cabernet Tunic and the Lace Print Dolmain.  Of course, the sale prices are so attractive, I may be going back soon to order the Chiffon Applique Jazz Top and the Boyfriend Jacket.  Use code 202 or FRIENDS to save if you order online.  If you're in the Los Angeles area, the Glendale Galleria store will have a special event with a DJ, photo ops, gift card raffles and more. Everyone will be there! On  Tuesday, 11/9  The Limited at Glendale Galleria  is hosting an exclusive fashion event with special guests like celebrity stylist Jeannie Mai.  Click here for details.  There will be an exclusive fashion and shopping event hosted by: Celebrity stylist and host of The Style Network's "How Do I Look", Jeannie Mai; best-selling author and career style expert, Nicole Williams; and Senior VP of Design for The Limited, Elliot Staples.